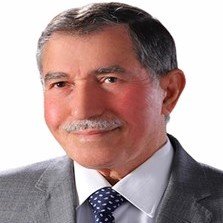 Dr. Musa Taha Ajlouni
Senior Consultant/ Health System Development
Dr. Musa Taha Ajlouni is a part-time consultant and technical advisor in health systems development for WHO/EMRO and other international and local healthcare organizations, and he is a member and senior advisor at the Jordanian Public Health Forum and MENA Health Policy Forum.
He has Ph.D. in Health Management (Alexandria University), Master degree in Public Health/Hospital Management (AUB, Beirut), Master degree in Health Planning (Leeds University, England).
He retired as Major General and senior consultant in health management from the Jordanian Royal Medical Services in 2003.
And he is a former university professor in hospital management for 15 years.
He published many studies in international journals and wrote three books in the field of health management and health information systems.
Tuesday 23rd Nov
Governance and Leadership
In this session, the speakers will focus on sharing the importance and impact of using good governance and evidence-based management (EBM) especially during the crisis. This may include how the rules of good governance can be always applied, how the experience with COVID 19 strengthened the need for EBM, and what the pandemic reveals about governance.
Tuesday SESSION 6
The impact of good health system governance on quality