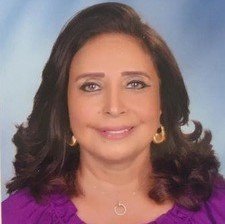 Nagwa Metwally
Member of the supreme council of Egyptian Red Crescent, Patient Safety champion
Nagwa Metwally is a seasoned health professional with decades of experience in the public health sphere on both a national and international level. As champion of the World Health Organisation's (WHO) patient safety programme, Metwally was one of the founding partners of the Patient Safety Alliance in Egypt in 2005. Aside from this, Metwally was a member of the Supreme Council of the Egyptian Red Crescent and was the Chairman of the Red Crescent Committee in Ain Shams hospitals tasked with overseeing and improving the quality of medical services across the facilities. Metwally holds a BA in Journalism from Cairo University and a MA in Mass Communication from the International Institute of Journalism India.
Tuesday 23rd Nov
Person Centered Care During a Crisis: New Language for Caring?
In this session speakers will discuss how important person-centered care has emerged to be in the Pandemic and how the challenges imposed by COVID-19 are no reason to roll back the tide on person centered care. On the contrary, it is crucial to ensure that efforts to co-design healthcare, use technology, involve families especially in a key role in the care of vulnerable people, and engage patients in decisions are still high on everyone's agenda and being implemented. Specific attention will be given to the importance to co-create services, and the impact on the gains in higher quality, safer, more appropriate, effective, and efficient care.
Tuesday SESSION 2
Emotional intelligence and person-centered care.