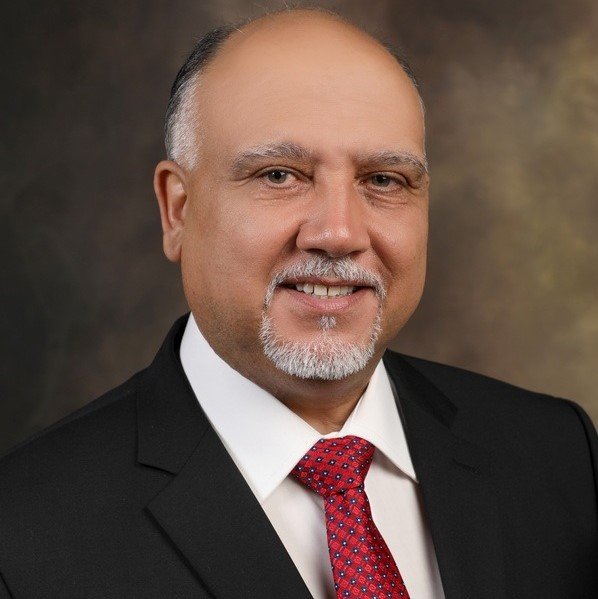 Prof. Hani Nawafleh
Secretary General – Jordanian Nursing Council (JNC)
Professor Hani Nawafleh is the Secretary General – Jordanian Nursing Council (JNC). Former Member of the Jordanian House of Parliament (MP). Former Dean of the Princess Aisha Bint Al-Hussein Faculty of Nursing & Health Sciences, Al-Hussein Bin Talal University (AHU). Hold a PhD in Community Health Nursing from Monash University, Melbourne, Australia 2005.
Member of the Board of Trustees of Jordan Nursing Council, Member of the Board of Trustees of Health Care Accreditation Council (HCAC).  Chair of the steering committee of the Mental Health Project funded by the World Health Organization. Chair of the specialization committee. Chair of the national committee of the licensure exam. Member of the National Committee of the Higher Population Council. Member of the Continuous Professional Development Committee, Higher Health Council. Member of the National Advisory Committee, Faculty of Nursing–Al-Ahliyya Amman University, Member of Faculty Council, Isra University, Member of the National Advisory Committee, Applied Science Private University.
Professor Nawafleh was the Chairperson of the Preparatory Year, Al-Maarefa Colleges, KSA, 2013-2014. Vice Dean, Faculty of Nursing-Mu'tah University, Jordan 2006-2007. President of the Princess Basma Bint Talal Center for Intangible Cultural Heritage. Academic & professional consultancy and membership at the national level. Participated in many international nursing conferences. Reviewer and editorial board member in many Journals and has many publications in international ISI journals.